SoPark is a Minority Woman-Owned corporation offering a "Total Electronics Solution." We are Western and Upstate New York's largest electronics manufacturing service provider, supplying medical device manufacturers and high-tech original equipment manufacturers with circuit board, electro mechanical and custom cable assemblies, as well as, design for manufacturing services. When you choose SoPark, you're choosing the highest quality products, white-glove service, and people who genuinely care about your organization.
SoPark's Quality Policy, Mission Statement, and Vision Statement: 
QUALITY POLICY
SoPark will continually improve our safety, quality, customer satisfaction and value to meet or exceed the expectations of our team and our customers.
 MISSION STATEMENT
SoPark prides itself in providing quality workmanship and superior customer service through continuous improvement. We respect the people we work with and enjoy the challenge, competition, and success of our organization.
VISION STATEMENT
Through Talent, Teamwork and Technology we will strive to be the best at meeting and exceeding our customer's expectations.
A Minority Woman-Owned Business With A 40+ Year Track Record
For over 40 years, SoPark has been servicing customers with a full range of turnkey and consignment-based orders for electronic assembly needs with quick turn, drop ship and priority services for new product introductions, production, and scalability through legacy.
SoPark is certified ISO 9001-2015 Quality Management System, ISO 13485:2016 Medical Devices, and AS9100 Space and Defense.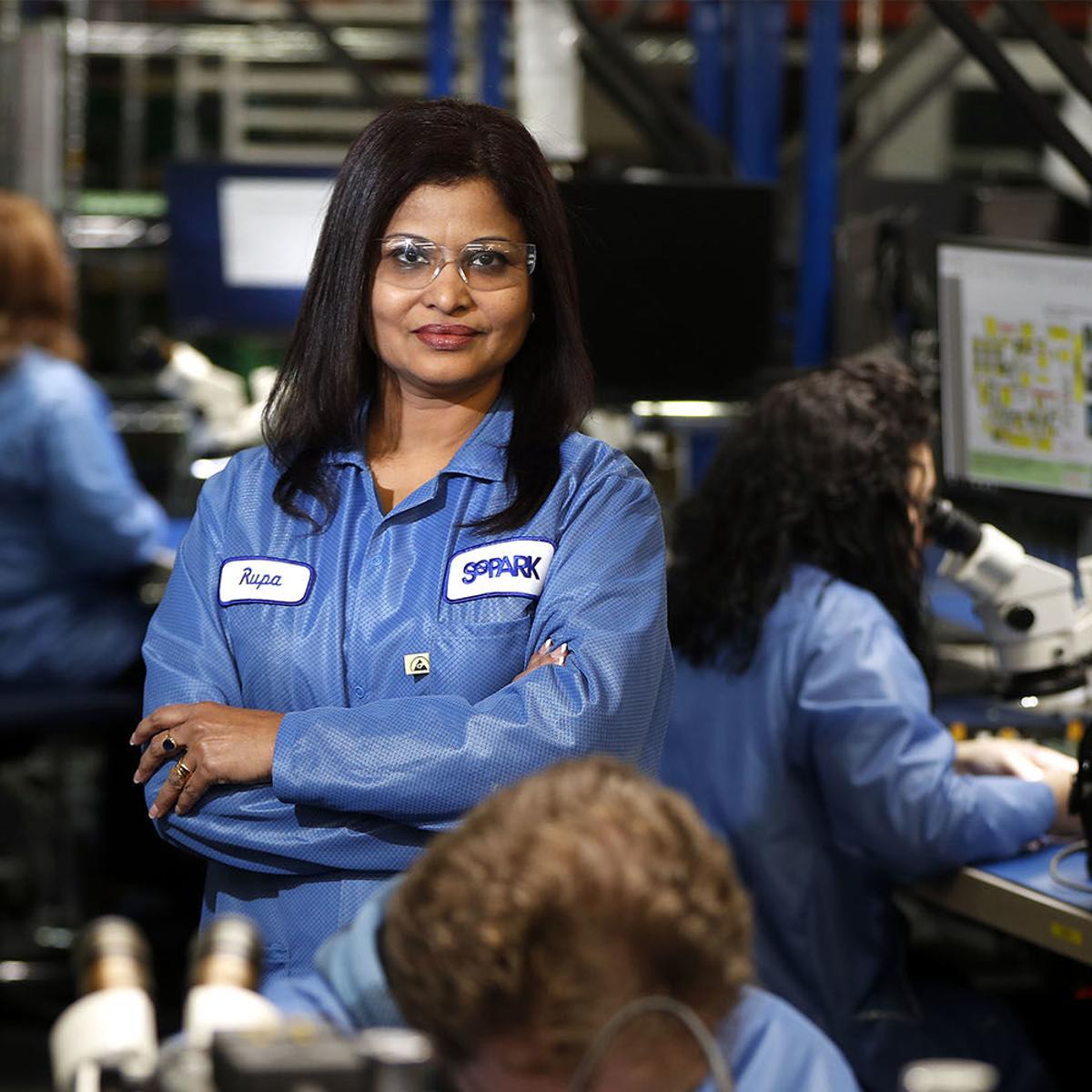 At SoPark, safety, quality, process improvement, customer satisfaction and teamwork are not programs or buzzwords. They are embedded in our culture and business. Welcome to our SoPark Family!
And counting, Components Placed