Testing and Inspection are integral to any successful product launch
We offer the complete array of testing and inspection capabilities needed for precision electronics manufacturing.
SoPark can comply with your established specifications and requirements that may already be in place or if you need our help in designing an overall quality plan for your product.  We have an in-house certified J-STD-001 & IPC -A-610 instructor.  In addition, you can check our wide range of defense, military, medical and commercial certifications on our certifications page.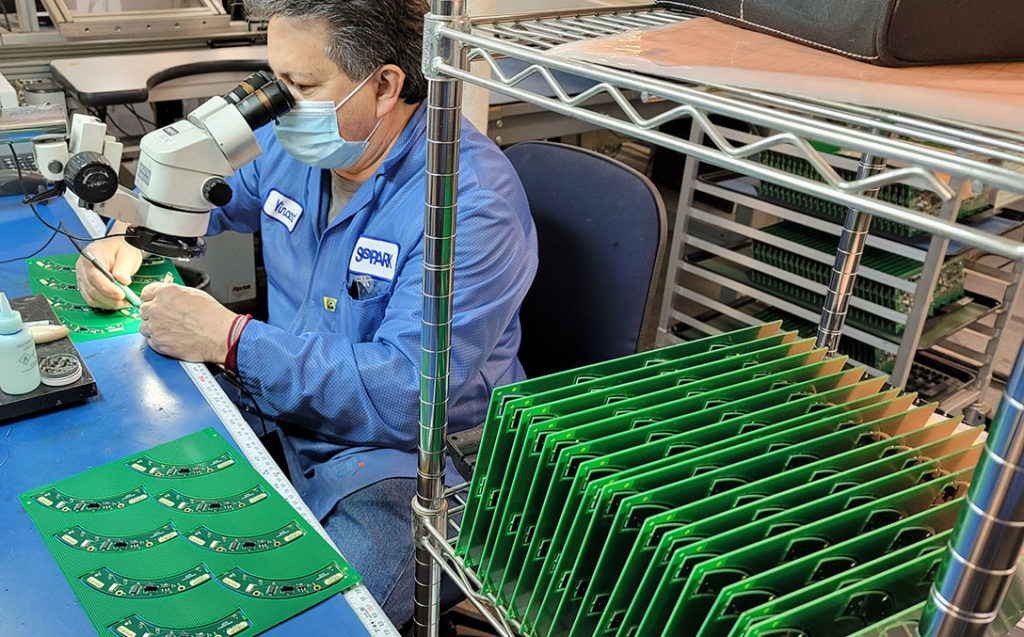 Custom Testing and Inspection
Our experience enables our technicians to be able to provide testing on your supplied testing fixtures and/or test stations.  SoPark's engineering team can also design and build custom test fixtures to meet your requirements.
SoPark Inspection Training Programs

Need help with your in-house J-STD-001 & IPC -A-610 certifications for inspection?  SoPark's trained instructors can provide the necessary training programs.  We can also customize our training program to meet your company's needs.
Our testing and inspection capabilities include: